12 BEST THINGS TO DO ON VALENTINE'S DAY AT HOME 2021
Well, this year, everything is so different! So, let's make a different Valentine's Day in 2021.
Yet, maybe the only thing that hasn't changed is your love for your loved one. Whether you and your significant other have been together for years or just a little while, it's been said that the ultimate Valentine's Day gift is time spent together.
Your presence will always mean more than any presents ever could. For some, there's pressure to express your love with a grand gesture on February 14. Others believe it's the little things that count. Whatever you decide to do on Valentine's Day this year, we've rounded up a list of some of the absolute best things to do with your spouse, boyfriend, or girlfriend for a memorable Valentine's Day 2021.
1. Practice Yoga together
Enjoy some Zen time together by stretching it out and centering your mind. Make it even more romantic by doing couples yoga, which can help you feel even more connected with each other.
2. Whip Up Breakfast in Bed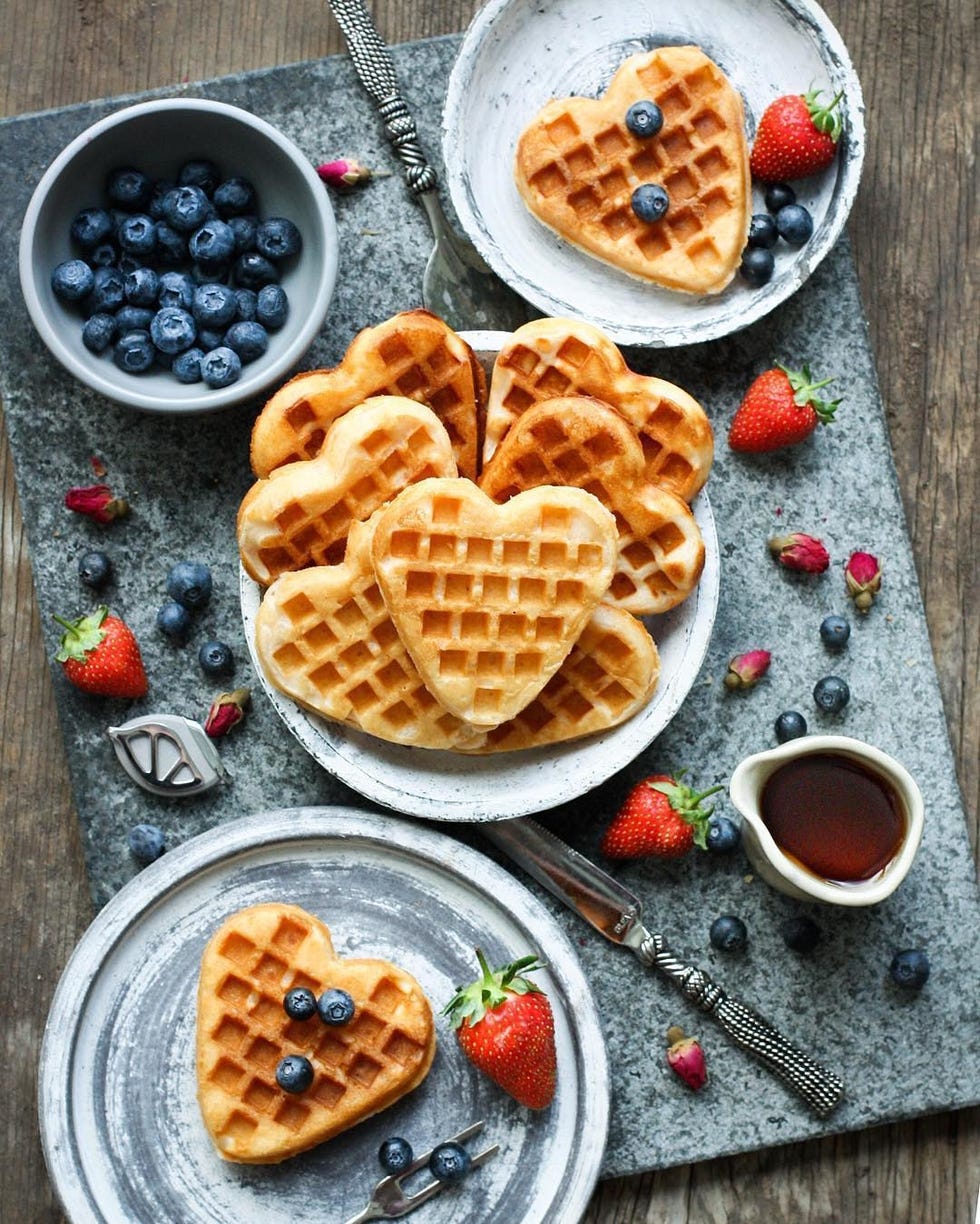 The ultimate sweet something for your sweet someone? Breakfast in bed—featuring a spread that only includes heart-shaped treats. What do you think about these heart-shaped pans, cookie cutters, and/or mini treat molds? Think: red velvet pancakes or waffles, breakfast pizza, frosted doughnuts, raspberry streusel muffins, peanut butter cookies, freshly-baked bagels, cheesy egg toast, and just about anything else you can come up with. Oh, and, of course, we'll make an exception for mimosas.
3. Play Board Games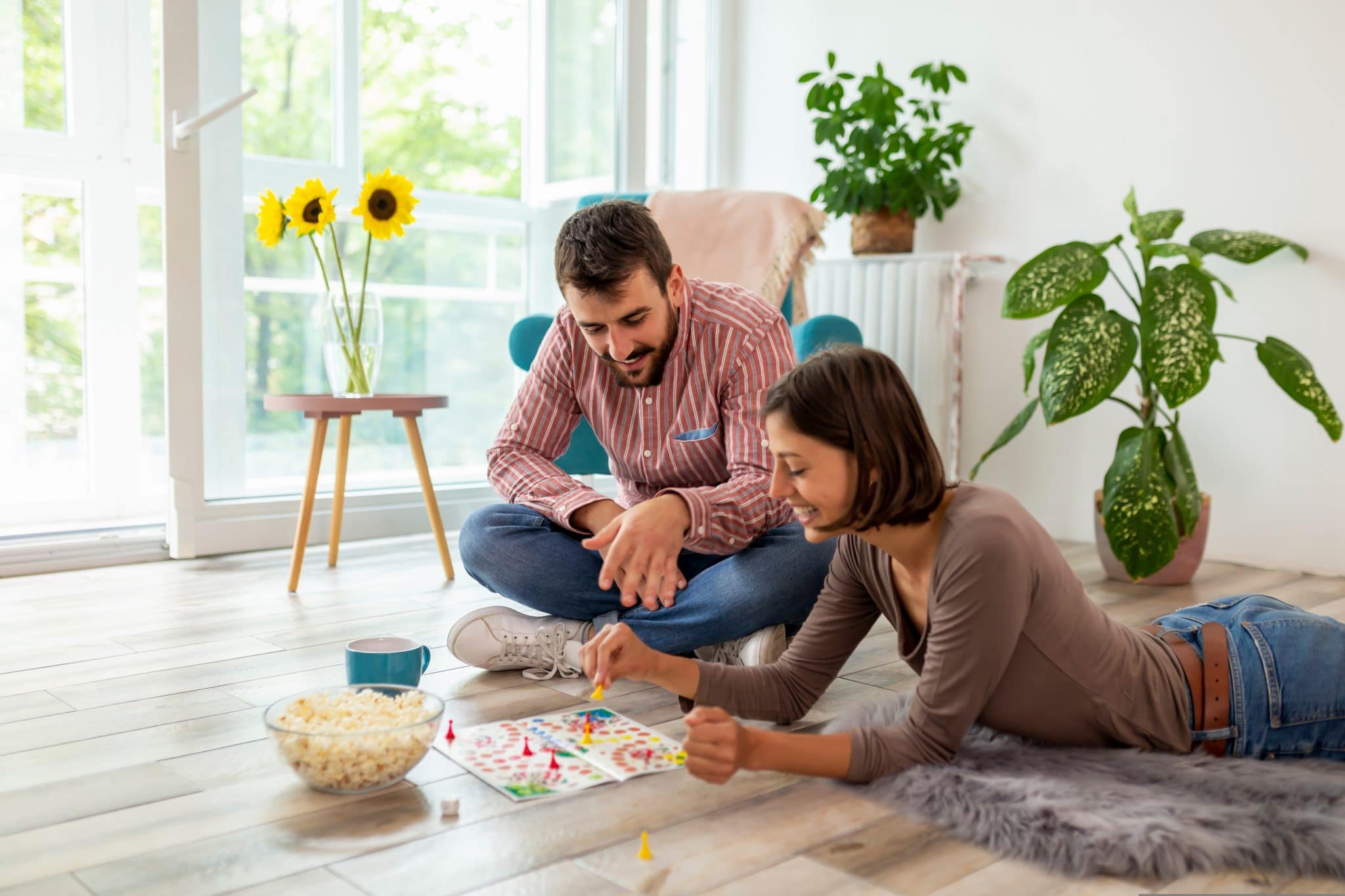 Put on your coziest pajamas, grab plenty of snacks, pop a bottle of bubbly, and play your favorite board games. It's not just a fun way to pass the time—studies show that having fun together is one of the most important factors when it comes to marital satisfaction.
4. Make a Scrapbook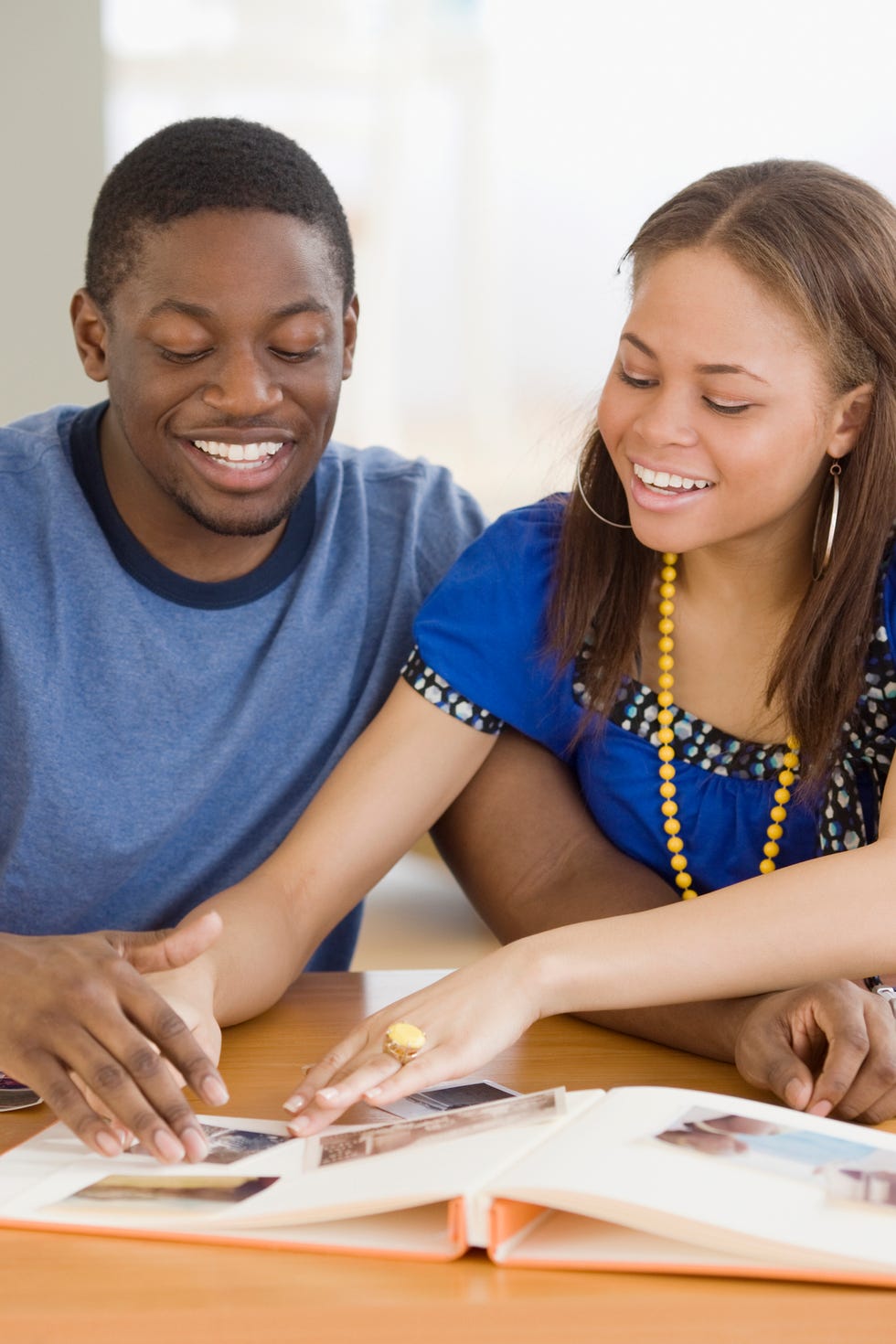 Get lost in old memories by putting together a scrapbook. It can include mementos from your relationship, like ticket stubs, boarding passes, and favorite photos.
5. Get a Couples Massage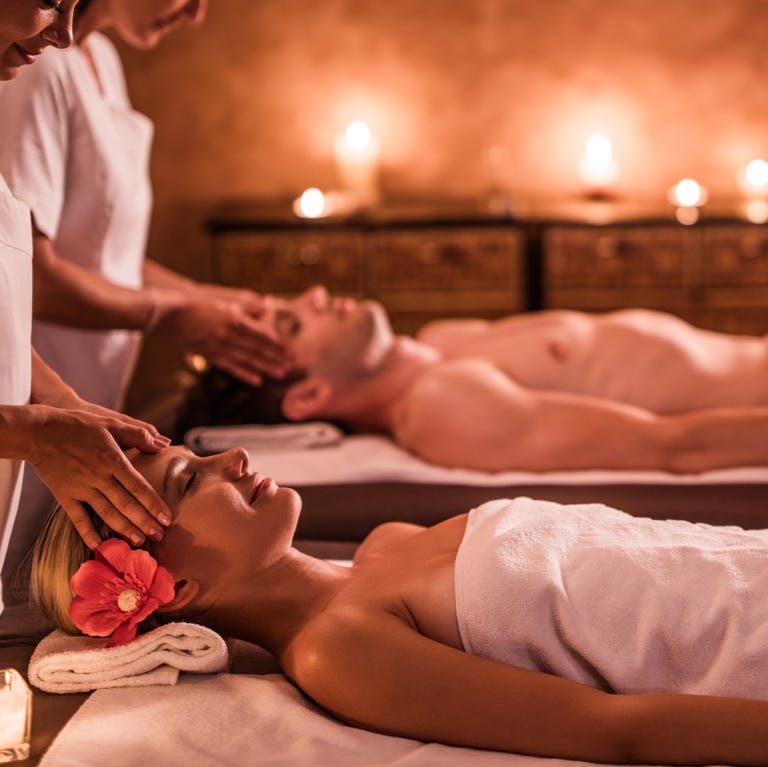 If you have the time, plan a romantic day to relax and focus on each other, says psychologist and relationship expert Paulette Sherman. Some spas offer a full day fee that includes a massage, as well as access to hot tubs and indoor pools. If that's not in the budget, a cheaper alternative is to fill your bathtub with essential oils, line it with candles, and take a couples bath. Or, give each other a massage.
6. Re-Create Your First Date
Take a trip down memory lane by re-creating the first time you went out together. Even if you can't go to the same restaurant or movie theater, you can cook the same meal at home or watch the movie you saw. It'll still be a special activity for Valentine's Day.
7. Cook dinner together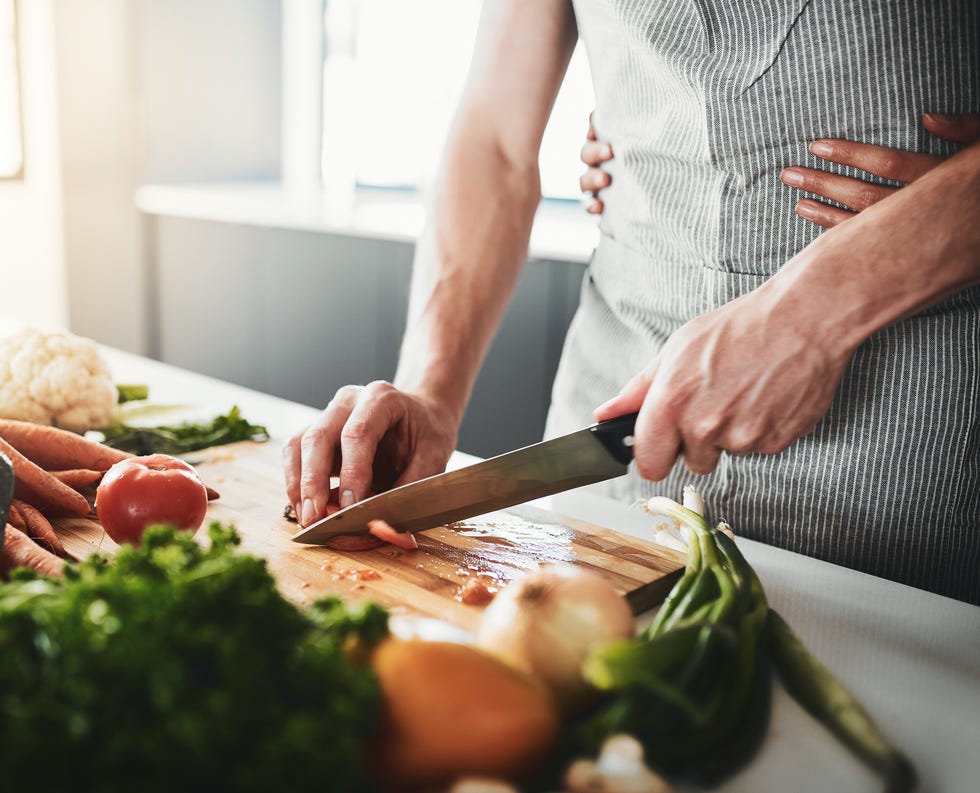 A special home-cooked meal can be so much more romantic than going out to eat at a super busy restaurant. Even if one of you doesn't have chef-worthy skills, you can still make a memorable dinner you'll both enjoy.
8. Listen to Music Together
As we all saw in one of the most romantic movies ever — La La Land — there's nothing that can bring two people together like music. If you feel like going all out, you can even try recreating a jazz club date at home: Just dress to the nines, grab a drink and put on some tunes!
9. Watch a Valentine's Day Movie
Pop some popcorn, make some cheesy snacks, light a mood-setting candle, open up a bottle of wine, and watch a Valentine's Day movie while snuggling under a blanket in the comfort of your home. Want to make it feel extra special? Decorate your space with a paper heart wreath, an origami bouquet, and a love letter banner.
10. Have a Dance Party
For a more interactive evening, Mary J. Gibson recommends dancing to get your heart rate up. Just make sure to put on some romantic background music. You can also, of course, fire up YouTube and learn choreography to some of your favorite music videos.
11. Have a Wine and Cheese Night
Pop open your favorite bottle of wine after making a fancy homemade charcuterie board complete with bread, cheese and delicious meats. Then let the good times roll!
12. Take a Relaxing Bath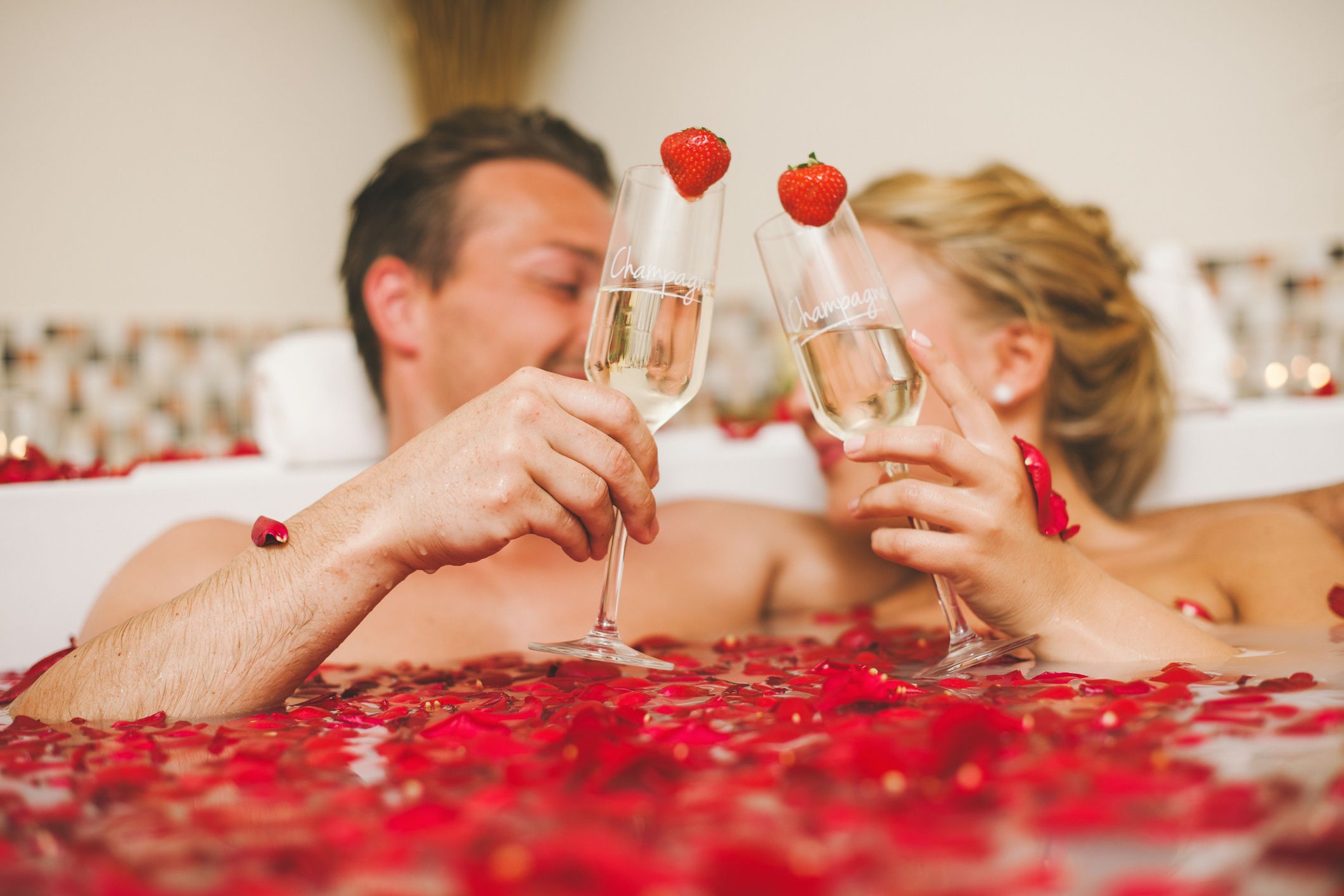 Turn on the warm water, add in your favorite essential oil or bath bomb and forget about your troubles. Oh, and don't skip the candles and music.
FINALLY - TAKE PHOTOS TO REMEMBER THE TIME TOGETHER
Hope that these small tips can help you and your other half have a wonderful time together on Valentine's day. Let today's little moment become tomorrow's precious memories.
💝VALENTINE'S COLLECTION
A gift for the one you love is just right here!
0 comments