The Top 10 Most Romantic Gifts We Ever Received And How They Made Our Day
What Makes a Gift Truly Romantic?
Romance is an important part of many relationships and we all have different ideas about what makes a gift romantic. Some people like to receive practical, usable presents. Some individuals like giving unique, thoughtful presents. 
The most important thing when you choose a gift for your loved one is your heart. The romanticism of any present depends on how much thought you put into selecting it and how much work you put into making it. Each present has a unique narrative. Some were created by girlfriends' hearts, while others were the delicacies of men. Some gifts are telling memories of you and some creating new memories. 
Every gift is a great gift if you choose it and give it sincerely
Join us to hear inspiring tales from our beloved customers! Even if you can't see their face, you can still sense the sweetness of love in their eyes, which will amaze you.
The Top 10 Most Romantic Gifts We Ever Received
1. After my first year with my boyfriend, I expected a decent birthday gift—maybe a nice dinner or a cute jacket from my favorite store. So when he handed me what felt like a wrapped piece of paper, my heart sank. With fake enthusiasm cued up, I unwrapped a two-pocket folder. Inside were official documents for a star he'd purchased for me—and named Martine. That was the name given to my mother in a Quebec orphanage before she was adopted in the U.S. and renamed Judy. It's also my middle name. My mother died when I was 16, and I'd spent a few embarrassing nights tearfully telling my boyfriend stories about her. Even though a piece of paper can't bring her back, the night sky has felt different ever since—like she's up there sparkling in all her eternal glory.
—Ashley Sepanski

2. Shortly after getting married, my artist husband and I were still commuting long-distance to see each other, so he made me a gift to show how much he missed me. He gave me a wooden box engraved with our names. Inside are puzzle pieces, each of which is a reason he loves me. Receiving this gift made me feel really important to him. I feel that even though he works day and night with so many famous beauties out there, he is still faithful to me and loves me for who I am. This is the most special gift, more than expensive and rare branded items that he brought back. I love him more than ever while he bought me this gift!
—Wewer Keohane
3. The Christmas before my father passed away he gave me a necklace, which was very unusual. He normally just gave me cash. The necklace had three hearts intertwined, and engraved on the back was, "My little girl yesterday, my friend today, my daughter forever." He knew how sick he was but he never told anyone, and he died the following August. The pattern of that necklace is my first and only tattoo (I got it done a week after he died.). I plan on giving the necklace to my own daughter someday.
—Judy Blissey
4. This winter my husband surprised me by cleaning all six of the bird feeders in our backyard. It's a task I hate, especially when they get gunky from the rain. I came home, and there they were—shiny, clean, and dry—waiting for me to fill them with seed, my favorite part.
—Janet Yano

5. On my 19th birthday, my best friend gave me a very special gift. It's a night light with our photo in the middle and the name of a song. I asked what does this song mean? He then said it was the first song we danced together at the high school prom. He said I was the prettiest that day, he wanted so badly to kiss me and confess to me but I was too drunk to enjoy the fun. "I've waited almost 10 years to tell you this, I love you" That's what he said in front of many of our friends at my birthday party. This is the best gift I have received until now. When I am 37 years old and have 2 kids, the lamp is still on at the head of my bed.
6. When I turned 16, my first boyfriend stiched a pair of pants for me. He used colored thread to stitch a candle, a heart, a sun, the year, and more. Pretty f*****g cool embroidery. When you turned the jeans inside out, He had written love notes all over the inner fabric. Made me melt.
—Helen Badman

7. When we were courting, my husband bought me a Leather Keychain: plain brown leather and it has 4 photos of me printed on the steel pieces which look very durable and beautiful. It's been two decades, and I've wandered all over the world carrying this keychain. They're cracked, showing their years the way an aging face does. Every once in a while my husband rubs them down with oil then puts them back without saying a word. The next day I found them, newly loved.
— Claire Dederer
8. All the best gifts I've ever received have been things my children made. Poems, usually, or drawings, though last Mother's Day my 11-year-old son spent hours baking me a two-layer cake with frosting from real raspberries, and my 8-year-old son made a wooden castle in which the red mamas and the blue mamas battle it out over who will read to him. Why should gifts from one's children be so moving? Because you feel their love, of course. But also because you see their capacity for love, their attention and effort. If they can take pleasure in giving, they have a good chance of being happy in life.
— Nicole Krauss
9. When I was 5, my mother bought me a diary. It had a dark blue cardboard cover and a page for each day of the upcoming year. I'd recently learned to read and write, and my mom had noticed how much I loved doing both. "It's your very own book" she said. "You can write down what you do every day." That was more than 30 years ago, and I've written every day since.
— Lisa Ko
10. My husband booked me a nice hotel room the night before Prince William and Kate's wedding so I could wake up really early to watch it and then go back to bed. I had three children under 4 at the time, so it was a precious gift, and I will forever treasure that much-needed break doing something I absolutely loved.
— Casey Kitchens
Why Romance Matters More Than Anything Else in Life
Romance, at any stage of a relationship, helps solidify our bond and reminds us of our relative uniqueness to our partners.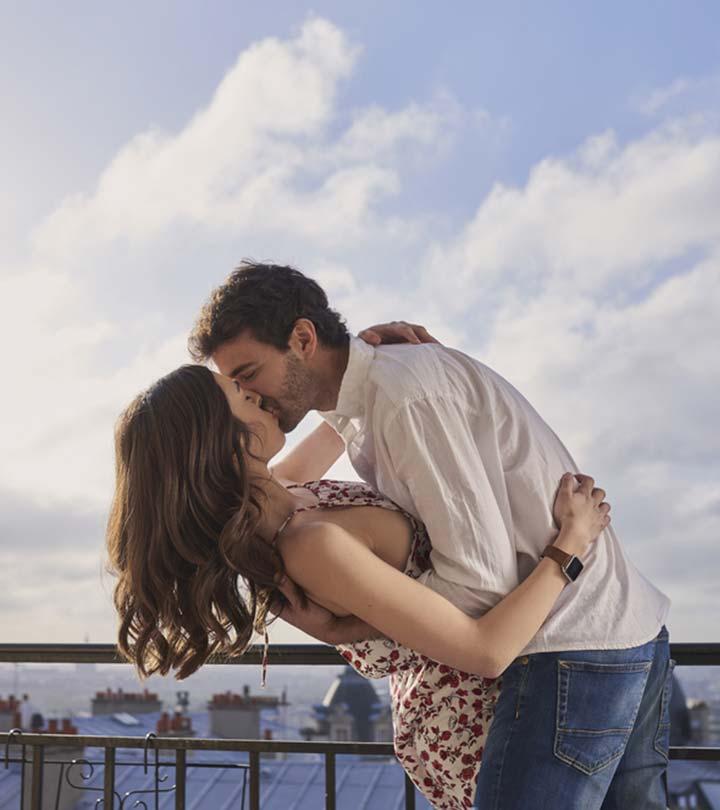 Experts have said that romantic love is one of the most powerful emotions a person can have. Humans' brains have been wired to choose a mate, and we humans become motivated to win over that mate, sometimes going to extremes to get their attention and affection.
"But as humans, we're wired to move into 'compassionate love'
No matter how deeply you and your lover fall in love, at some point the romance between the two of you will fade. Keep lighting up the flame of your love and that person, on holidays, especially Valentine's Day, don't forget to give each other wonderful gifts and sincere words of love. Wishing you a lifetime of happiness and love