BEST MATCHING OUTFITS FOR COUPLES VALENTINE'S DAY
We all have one thing in common - 

we don't know what to wear
For couples, Valentine's Day is a day to express their undying and eternal love for their significant other. We all want to spend all day with our lover on V-Day. Some may stay home and relax. Some go out for a romantic date. We all have one thing in common - we don't know what to wear.
Matching couple outfits are an excellent way to show your affection for one another, whether you're sporting matching sweatshirts, the classic red-and-black combo, or just some cute couple T-shirts with quotes on them. Whatever the outfit may be, it is sure to bring a smile to your partner's face.
Below, we list down a few couple outfit ideas, ranging from colour-coordinated outfits to the classic black-suit-red-dress chic.
1. Colour Coordinated Outfits
Colour is a beautiful way to give your outfits a fashionable and quirky edge. Option for the colour-coordinated way – coordinated outfits aren't boring when there's a pop of colour involved. Going matchy-matchy with your guy can either be totally adorable or slightly hideous and weird. Just make sure that you keep your ensembles balanced and don't go overboard with them.
Choose one colour to wear between the two of you, and to avoid an excess of one colour, one of you could decide to wear a softer tone of the same colour while the other could go all vibrant.
2. Patterns for Matching 'Coupling' Outfits
Plaid patterned outfits are great too if you want to look like a celeb couple seen walking on the streets by the paparazzi (you could certainly feel like one even if you aren't one, right?). There are many other patterns that you could opt for, like Aztec prints, geometrical prints, etc.
3. 'Coupling' T-shirts with Quotes
While some go for colour-coordinated outfits, some like to be more vocal and expressive about their love and might want their outfits to portray the same. 
Well, what's better than matching T-shirts with cute quotes or completion quotes on them! Here's an example if you still confused about what we're talking about: your man could wear a T-shirt with 'Mr. Good' written on it, while you could wear a T-shirt with 'Mrs. Life' written on it (so romantic, sigh!). Or you could wear a T-shirt with the quote 'If lost return to babe' and he could wear a T-shirt with 'Babe' written on it. "Awwww-dorable", right?
4. 'Coupling' T-shirts with Symbols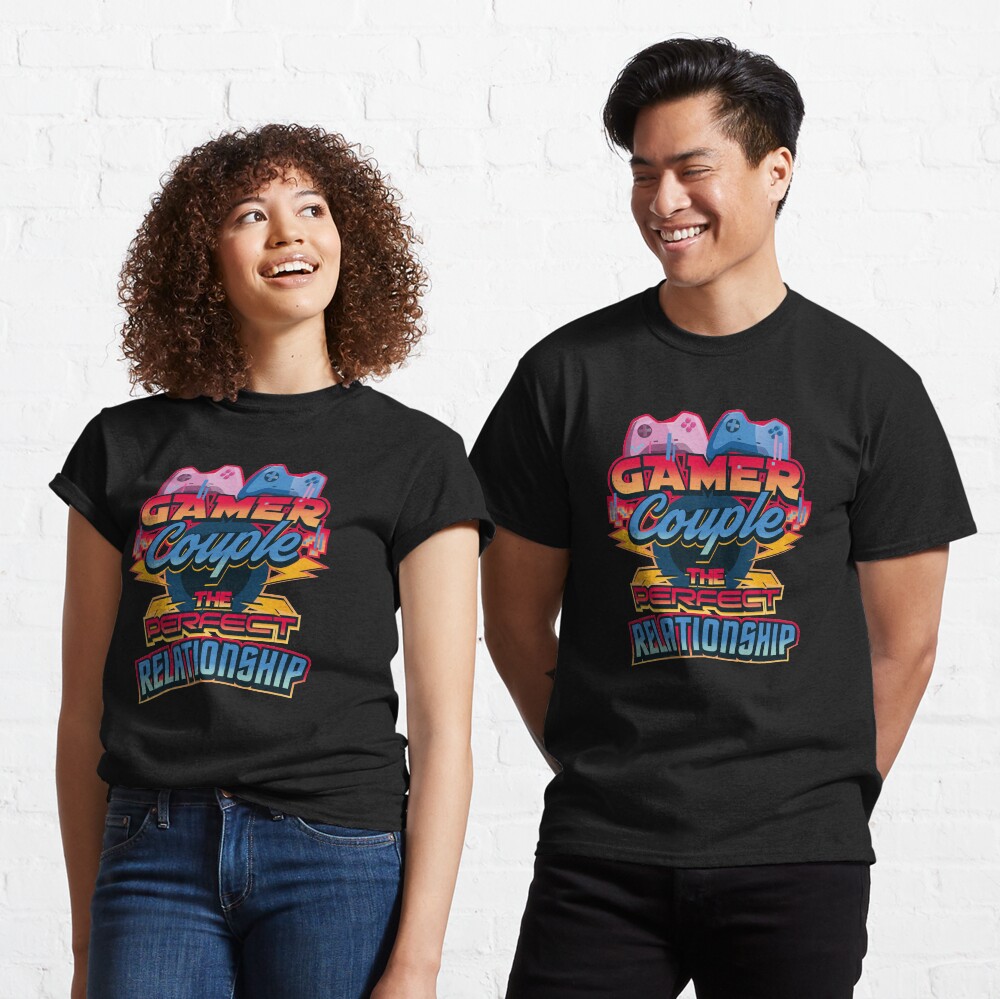 This outfit idea is very similar to the one with the quotes; but instead of quotes, the T-shirts have symbols on them. 
Well, imagine having cute things printed on as symbols on your T-shirt. Cool, right? You could wear a T-shirt with a cute bread symbol on it, while your bae could wear one with an emoji of butter on it. There are plenty more of these, and we're sure you'll know exactly what your partner is to you and choose the right symbols for the both of you!
💝VALENTINE'S COLLECTION
🛒https://lyselia.com/collections/valentine 
0 comments